Divorce & Family Law | Conveyancing Solicitors | Wills - Probate - Inheritance | Employment Law | Personal Injury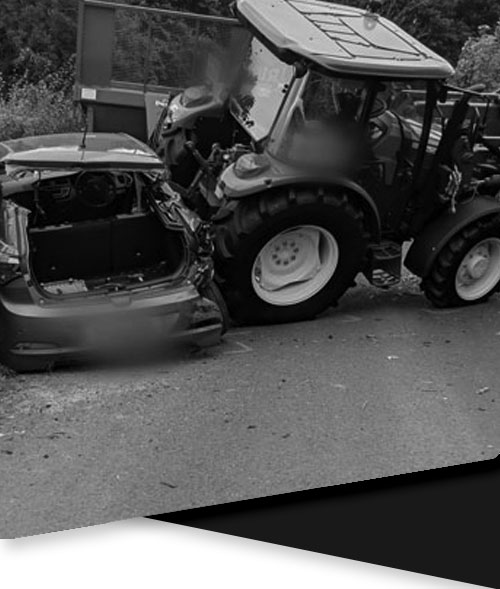 Evans Harvey Solicitors

Road traffic Accident Claims Plymouth
Personal Injury Solicitors based in Crownhill Plymouth
No one expects to be injured in a road traffic accident. At Evans Harvey Solicitors, we understand the shock and disruption our clients experience following serious car accident injuries. Our specialist team deal with road traffic claims that range from minor whiplash-type injuries to the neck and back to severe injuries sustained in motorway or motorbike accidents.
Because most fault claims that we bring against drivers are met by their insurance companies, the vast majority of cases that we take on are funded on a no-win, no-fee basis. The compensating insurer must confirm their decision on liability (blame for the accident) within 15 working days of receiving the claim notification form. At Evans Harvey Solicitors, we are familiar with the methods that can be adopted by some insurance companies and we have policies and systems in place to deal with this.
Many Road Traffic Accidents are caused by dangerous and negligent drivers, which could have been avoided. If you've been hurt in a road traffic accident that wasn't your fault, then there's a good chance you may be entitled to personal injury compensation.
RTA Claim
Solicitors Plymouth
We can also accept Road Traffic Accident claims on a No Win No Fee basis, which means even if your claim is unsuccessful, you won't have to pay any legal fees.(* ask for details of how this could apply to you)
For more information please call and ask to speak to Stephen Hall our Senior Personal Injury Road Traffic Accident Claims Solicitor.
Whether you are a driver, passenger, pedestrian, riding a motorbike or even a horse at the time of the accident and receive an injury, you are entitled to lodge a compensation claim. We will not act for a client who we suspect is being dishonest and we use independent medical experts to give us the best advice on the possible benefits of rehabilitation treatment, such as physiotherapy. We always make sure the injuries you have suffered are treated seriously alongside your claim for compensation.
Asbestosis Claims
If you have developed a condition as a result of asbestos exposure, Evans Harvey Solicitors can help you make a claim for compensation. You and your family will be going through an extremely difficult time, we will use our experience and sensitivity to make pursuing a claim as stress-free as possible.
More >
Personal Injury Claims
Accidents at work
Employer's liability claims
Slips, trips and falls
Asbestosis
All areas of medical negligence
Criminal injuries
More >