Divorce & Family Law | Conveyancing Solicitors | Wills - Probate - Inheritance | Employment Law | Personal Injury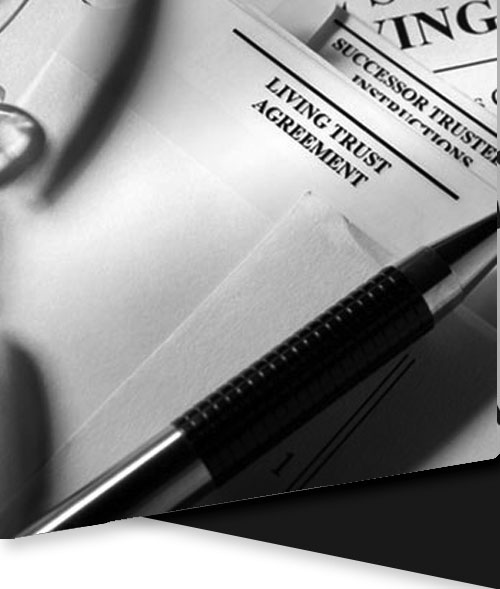 Evans Harvey Solicitors

For all your Probate needs
Our Grant Only Service is designed for executors and administrators who have the time to deal with administering the assets themselves. It is especially appropriate where:
An executor or administrator is familiar with the probate process
The estate has a limited number of assets
The estate is low in value
Using this service will make the process of obtaining the Grant quicker and more simple for the executors. Where executors choose to use our Grant Only service they can upgrade to the Full Administration package at any time after we have been instructed. From that point we can take over the administration process at our agreed hourly rate.
Our fixed fee cost for our Grant Only Service is £500.00 plus VAT and disbursements (court fee)
Evans Harvey
Grant Only Service
With the Grant Only Service We Will:
Advise you on the notices which may be given to reduce your liabilities as executor
Advise you on how to ascertain the correct figures for the deceased's accounts and savings for probate purposes
Complete the relevant HMRC inheritance tax return
Draft an Oath for the executors/administrators to swear
Apply to the court for a Grant of Probate/Letters of Administration
Deal with any queries the Probate Registry has
Provide official copies of the Grant to you
Probate Solicitors for
Full Estate Administration
Probate and the administration of an estate takes time and executors have considerable responsibilities: duties are owed to creditors of the deceased, there is tax to be paid, and beneficiaries need to be satisfied that the estate has been dealt with correctly. Evans Harvey Solicitors have a team dedicated to Probate and have a vast experience of the administration of estates of every size and complexity. >> Read More
Solicitors Crownhill Plymouth
We are a local firm of solicitors in Plymouth who offer a wide range of legal services for both businesses and individuals, for a personal and professional service please get in touch today to speak to one of our friendly team.